Irish Electronic Cigarette & Vape Stores
Welcome to Irish ecigs - the most comprehensive directory of electronic cigarette & vaping shops in Ireland. We showcase the best of Irish Vape & ecig shops; both online & offline!
Find the best deals online or visit your local vape store to make your next purchase & some friendly help and advice.
Featured Online Store
Check out this randomly featured online store, for more great Irish electronic cigarette & vaping shops checkout the
Online Stores
section.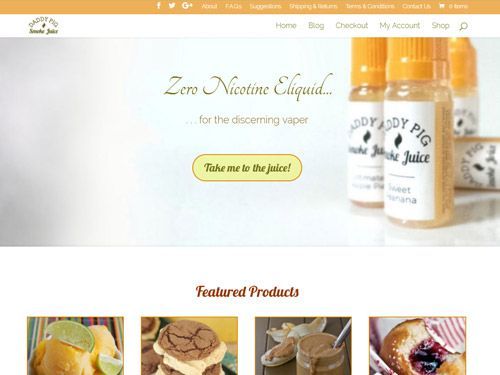 Daddy Pig Smoke Juice
https://www.daddypigsmokejuice.com
Daddy Pig Smoke Juice is proudly made in Belfast, using only the best food grade ingredients and producing only e-liquid that Daddy Pig would be proud of. Daddy Pig's Smoke Juice has been tested, tweaked and refined over many, many experiments and just as many evenings in the lab to find the right combination of flavours to a) taste like it's supposed to taste, and b) be delicious Daddy Pig Smoke Juice creates e-liquid from the finest sourced flavourings from around the globe and sells only juice that Daddy Pig has personally approved.
View Store Details
Featured Retail Store
Why not pay your local retail store a visit? Check out our
Retail Shops
page for more great vendors.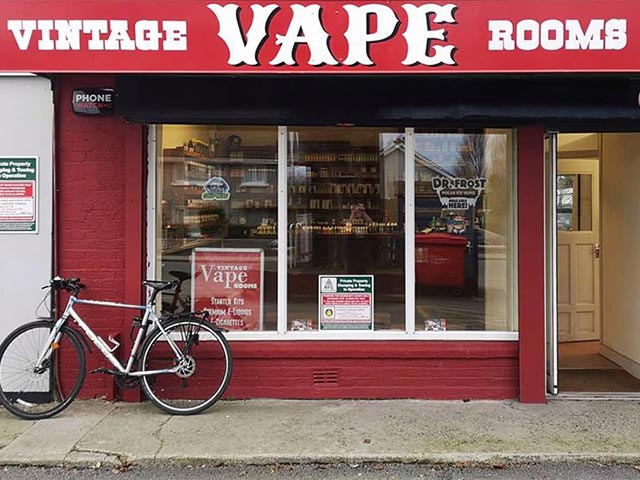 Vintage Vape Rooms (Stillorgan)
https://vintagevaperooms.com
We are a dedicated team of experienced vapours with a wealth of knowledge in this ever-expanding movement and are here to help with any questions you may have whether you are just a beginner or a crazy vape trick artist building customized mods.
View Store Details